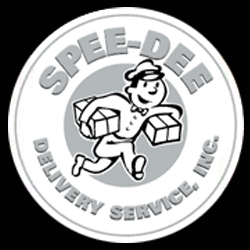 Mechanics / Vehicle Technicians - All Shifts
Bloomington, IL
Paid Tuition Reimbursement, Paid personal time, Profit sharing, 401K / Retirement plan, Dental Insurance, Life Insurance, Health Insurance
The Mechanic / Vehicle Technician position will service, repair, and maintain fleet vehicles operated daily. Vehicles are primarily GM. There are a variety of shifts available including: first, second and third. Spee Dee Delivery Service, Inc. offers pay incentives for experience post 30 days.
Full-time and Part-time shifts available:
1st shift - 7am start
2nd shift - 3pm start
3rd shift - 11pm start
We are now offering new wages, as well as the following benefits for full time after 90 days:
• Health, Dental, Life Insurance
• Raises at 90 days and every six months
• Quarterly profit sharing
• 401(k) after one year
• Paid Time Off
• Tuition Reimbursement
• Much more!
Qualifications:
A qualified candidate must be able to lift up to 100 pounds, operate a manual transmission vehicle, and be able to pass a pre-employment drug screen and criminal background check. Additional qualifications include a basic knowledge of vehicle maintenance/ operation and capability of using all hand tools and a lockable tool chest are also required. Two years of technical instruction in diesel or auto mechanics with some experience is preferable, but training is available for those with a mechanical background. Current students can also take advantage of the flexible scheduling and tuition reimbursement.
We are an Equal Opportunity Employer
17662832