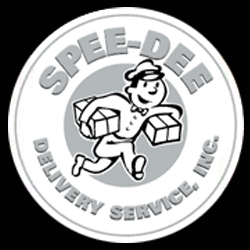 LOCAL Delivery Drivers / Class A CDL or Class D (Standard)
Sorry, this job has expired.
Milwaukee, WI
Spee-Dee Delivery Service is now seeking drivers with a regular drivers license (Class D ) as well as Class A CDL . You will be home every night and you'll only work Monday-Friday (no weekends).

We are now offering new wages, as well as the following benefits after 90 days:
• Health, Dental, Life Insurance
• Raises at 90 days and every six months
• Quarterly profit sharing
• 401(k) after one year
• Much more!

Spee-Dee offers reliable, cost effective overnight package delivery for more than 12,000 shippers throughout nine states. Our customers trust us to handle over 70,000 of their important packages every day. Since our humble beginnings, we have grown into a company of 1,800 employees operating more than 1,300 pieces of equipment to deliver packages daily.

Spee-Dee Delivery employs a diverse workforce to help carry out its mission. All positions play an important role in our operations. Our team includes approximately 1,800 people at 35 locations.

Apply today!

Spee-Dee is an Equal Opportunity Employer.

11027