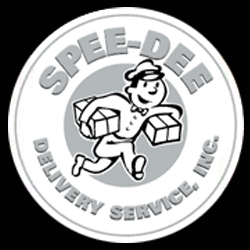 Delivery Drivers
Sorry, this job has expired.
Stevens Point, WI
Delivery Drivers needed

$16/hour
Monday-Friday
No Nights!
No Weekends!
No Experience Needed!

Valid drivers license required. Excellent entry level driving job

Outstanding benefits package for full time includes:
• Health, Dental & Life Insurance
• Pay Raises After 90 Days
• 401k/KSOP
• Paid Time Off
• Profit Sharing

Responsibilities of a Route Driver include delivering packages to consignees at commercial and residential locations, providing good customer service, operating a commercial motor vehicle safely and in compliance with regulations, and picking up outbound freight at customer locations. This position is home-daily and works great for self-motivated individuals who enjoy staying active and being outdoors.

Qualified Route Drivers must be able to operate a commercial motor vehicle with a manual transmission, demonstrate good customer service skills and map reading abilities, have an acceptable driving record and possess a standard driver's license, be at least 21 years of age, and be able to pass a DOT physical and drug screen. The physical requirements for this position include lifting the average package weight of between 10-20 pounds on a regular/consistent basis and occasionally lifting packages that weigh up to 100 pounds throughout each shift.

We are an Equal Opportunity Employer.
11056